We are determined to provide you with the services you need.  Put our 35 years of experience to work for you.
Contested/Uncontested Divorce

Modifications of Divorce Decrees/Orders

Child Custody/Child Support/Visitation

Family Law/Domestic Violence
Uncontested Divorce
An uncontested divorce is when the parties have reached an agreement on all aspects of the divorce and can sit down together for us to draft the documents necessary to complete the divorce. We offer uncontested divorces as low as $300 attorney fees plus costs depending on the complexity. Usually, no asset, no debt, no real estate, no retirement, no children uncontested divorces meet the $300 attorney fee plus costs. Call us for a quote. We accept all major credit cards.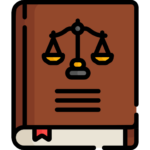 Let us Help You!
Why should you hire an attorney to draft your divorce paperwork rather than "doing-it-yourself"? 
Be sure to read our statement on "Do-it-yourself" divorce "Can do you in!" .  "Click Here"
"Do-it-yourself" Divorce can "Do-you-in"
Contested Divorce
A contested divorce is when the parties cannot agree on the terms of a divorce and the court is required to render a decision.  If you cannot agree then you do not have an uncontested divorce you have a contested divorce.  A contested divorce can be a long process that can involve costly litigation. We have many years of courtroom experience and are prepared to fight for your rights.

LGBTQ+ Services
We have a diverse and inclusive clientele.  We serve the LGBTQ+ community in the areas of Family Law, Divorce other areas.  You will feel comfortable meeting with us as we provide your legal services.
Committed to helping our clients succeed